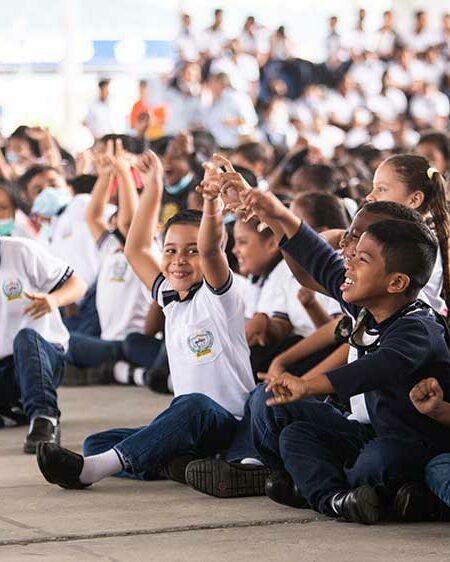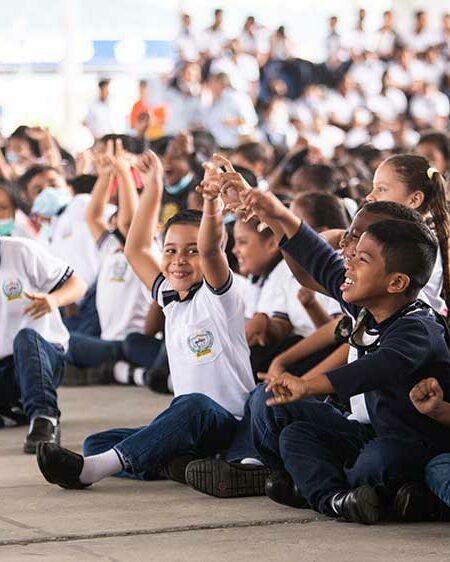 Diego, 10, lives in Esmeraldas, Ecuador. In the last few years, many migrants and refugees from Venezuela have settled in his town.
He hears his parents complain that there are not enough jobs, houses, or food for new arrivals. Clashes are starting to become violent.
When the clowns come to perform in the village center, Diego wonders if he can go.
"Come, join us," one clown says. "Laughter is for everyone." Diego and his parents stand with his neighbors — from Ecuador and Venezuela. They all laugh together.